You can read this article in 8 minutes
Gamescom 2019 as seen and experienced by Try Evidence
Table of contents:
Gamescom is world's biggest video games expo open to the general public. For one week, the city of Cologne in Germany turns into a meeting point of hundreds of thousands of video games enthusiasts and over 1,000 exhibitors. The 2019 edition has just come to an end. Last year's edition held over 370 000 visitors, which was a 4% increase over the 2017 attendance. The exact figures are not known, but Gamescom 2019 is on its way to break the record again. At Gamescom you could not only walk, but literally run for kilometers around the sprawling Koelnmesse venue and still not see even half of the games and exhibitions.
Giants on the move
This year, the Koelnmesse building was all simmering with excitement about the news of a spectacular transfer. One of the most popular streamers, Tyler "Ninja" Blevins, had changed his platform from Twitch to Mixer in an eye-watering $50 million deal.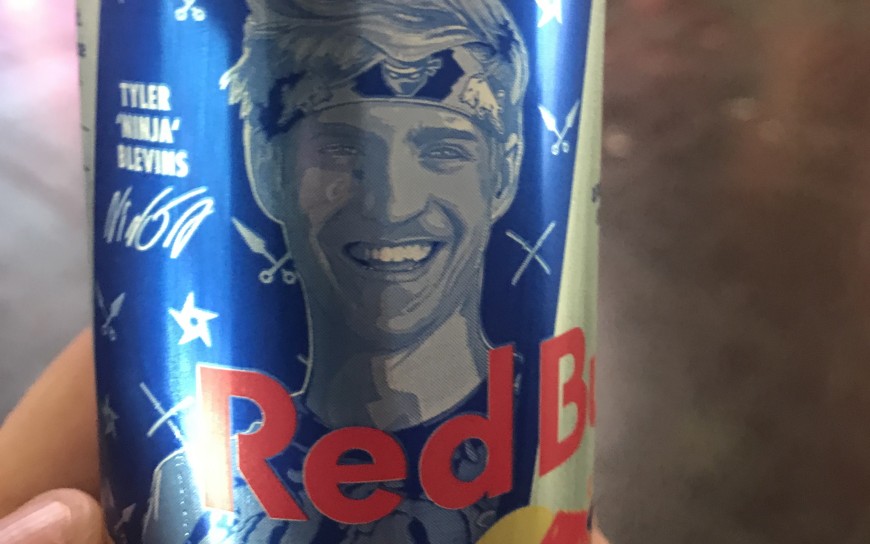 Mixer is a newly launched, Microsoft-owned streaming platform, and the Redmond giant made sure Ninja's face was plastered all over the place on all kinds of promotional materials, including a limited edition Red Bull and a number of on-site competitions. Such multi-million dollar transfers seem straight out ot the football realm, but Microsoft's move was clearly a great investment considering its very first effects were evident already at the venue. In a matter of just FIVE days, 
Ninja helped the platform gather over 1 million active subscribers and his first Fortnite stream was watched by over 95 000 people at the peak 
(twice as much as his recent Fortnite streams on Twitch). It might look like a fight between David and Goliath, where the new platform is challenging a giant, well-established Amazon-owned platform (Twitch accounts for approx. 72% of the time spent on watching video games streams online). Apparently, however, David's slingshot has the power of a Patriot missile. 
Meanwhile, another industry giant grabbed the opportunity and took advantage of the scale of the event, 
Google presented Stadia, their upcoming streaming platform for gamers. 
Think of it as Netflix for video games. Google Stadia appeared as a new, additional platform logo on many upcoming games (Cyberpunk 2077 included!) and was available for tests on-site. First reviews are very positive, and Google's new service should have a huge impact on the VG industry in the nearest future. 
Gamescom reveals
A part of the presented games, trailers and demos were taken straight from the E3 expo held in the U.S. two months ago. Nevertheless, Gamescom 2019 still upped the ante – some of the biggest titles were accompanied by new announcements and brand new reveals. For years, the E3 expo held the badge for the main VG industry event and Gamescom carried the infamous "commercial copycat that's open for public" stigma. The situation has changed a lot, and the German expo is getting more and more exclusives each year. Even if something was announced for the very first time at E3, devs & publishers usually have something special for the fans and media in Europe – like a playable demo instead of recorded footage. 
As Gears of War 5 for Xbox One was revealed at E3, at Gamescom you could see a new campaign trailer and learn about the return of the classic "Horde" mode. 
In Germany, for the very first time we could see how PvP Battle Royale mode works in Ghost Recon Breakpoint, get a sneak peek of the new strategy game Humankind from the creators of games like Endless Space and Endless Legend. Or the original  Empire of Sin set in prohibition-era Chicago. There was a new gameplay video from Destiny 2: Shadowkeep, but what really stirred interest at Gamescom was Disintegration – a completely new, tactical first person shooter with RPG elements. What do these games have in common? 
Destiny 2 and Disintegration are coming from the same people who brought us the iconic sci-fi series Halo. 
Disintegration is a completely new IP and also the first project of the V1 Interactive studio founded by the former Bungie employee and co-creator of Halo Marcus Letho. The game is shaping up to be something really amazing – it caught the attention of all journalists and Halo fans in the venue. 
Gamescom's Japan charge
The heavily anticipated remake of one of the best RPG in history, Final Fantasy VII, was available to play for the public with an additional confirmation of the launch date of the upcoming remaster of Final Fantasy 8. Final Fantasy VII is one of the best RPG (jRPG) games in history, originally released in 1997 for the first PlayStation console, with an overall score of 92% and more than 10 millions games sold. Over the years, the game has acquired a legendary status in the VG industry, and having missed the previous generation consoles (PlayStation 3), the remake is well on it's way this time, ready to launch on PlayStation 4 in Q1 next year. 
Final Fantasy VII is not just a remaster, but complete remake, with spectacular action-packed battles and added voice acting – definitely one of the hottest titles on the horizon. 
Fans of the Japanese style were shocked by a new trailer of Death Stranding as well as by appearance of Hideo Kojima who graced the event in the flesh. Having parted ways with Konami (and the company's controversial removal of his name from the Metal Gear Solid series), Death Stranding is his first project, and a highly anticipated return to the VG industry. The visionary and one of the most creative minds in the industry has broken the creative shackles and is on his way to create something new without any boundaries imposed by a publisher. With big names on board, including director Guillermo del Toro, Mads Mikkelsen and Norman Reedus among other actors, 
it appears that Death Stranding will be one of the most important titles to appear on this generation consoles. 
Much can be said about the game, but it surely is polarizing – even the fans are concerned it might turn out "too visionary". For sure, we will hear a lot about Death Stranding before its planned launch on 8th of November this year. 
Silver screen adaptations
There are currently (at least) three strong movie-based video games in the making, and they were all presented at the event. The very first trailer on Microsoft's pre-event conference was Blair Witch from Bloober Team and the game, according to journalists, seems to be the best that happened to the franchise since the original Blair Witch Project hit the silver screen.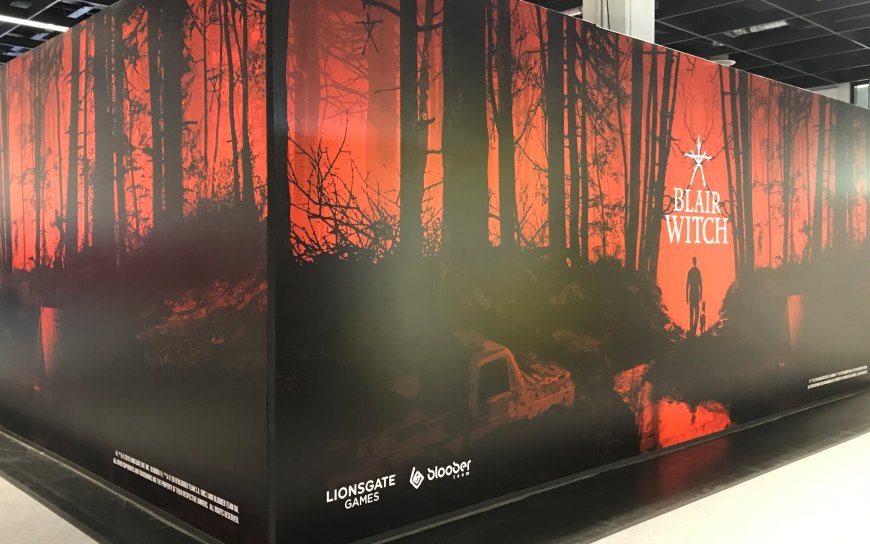 Following a short sneak-peek teaser in May, Sony opened the kimono on its Predator: Hunting Grounds, an asymmetrical multiplayer PvP shooter, while Crystal Dynamics allowed, for the very first time, hands-on sessions of Marvel's Avengers. The latter one is shaping up to be a pretty good beat'em-up game, but the lack of an MCU (Marvel Cinematic Universe) license is evident – the characters are based on the comics only and thus won't resemble the actual actors from Marvel movies (ergo no Robert Downey Jr. as Tony Stark nor Scarlett Johansson as Black Widow). 
Geeks' Heaven
Some of the stands at the event were really impressive with huge installations and stunning visuals, like the one set up for the Dragon Ball Z Kakarot or Need for Speed: Heat. Capcom invited gamers into its beautifully stylized, winter area with snow-covered props and terrain, where they could get a taste of Monster Hunter World: Iceborne. And that's what Gamescom is about: it's open to the public, and the public wants to PLAY these games (not just to watch trailers and listen to stories) and the competition is stronger than ever. 
Unless you show a part of new code to journalists in a closed booth in a separate Business Center, you need to be attractive on the main floor.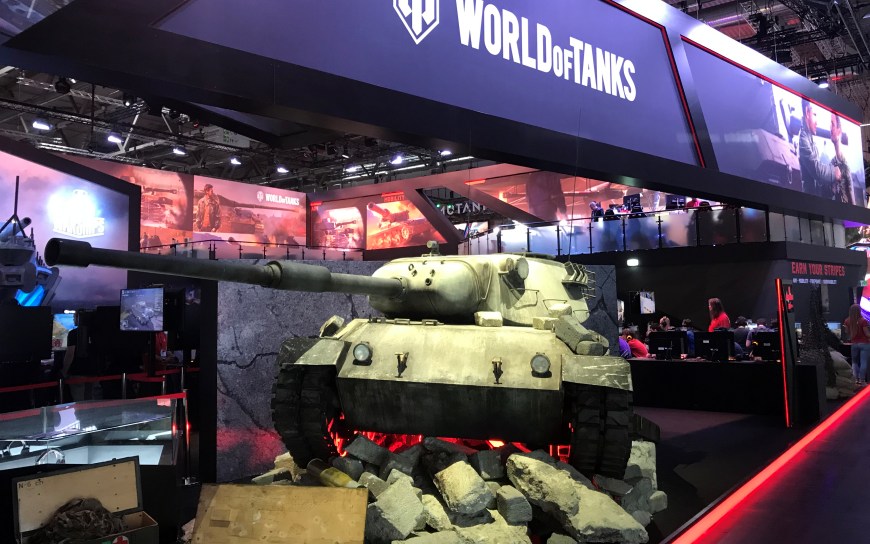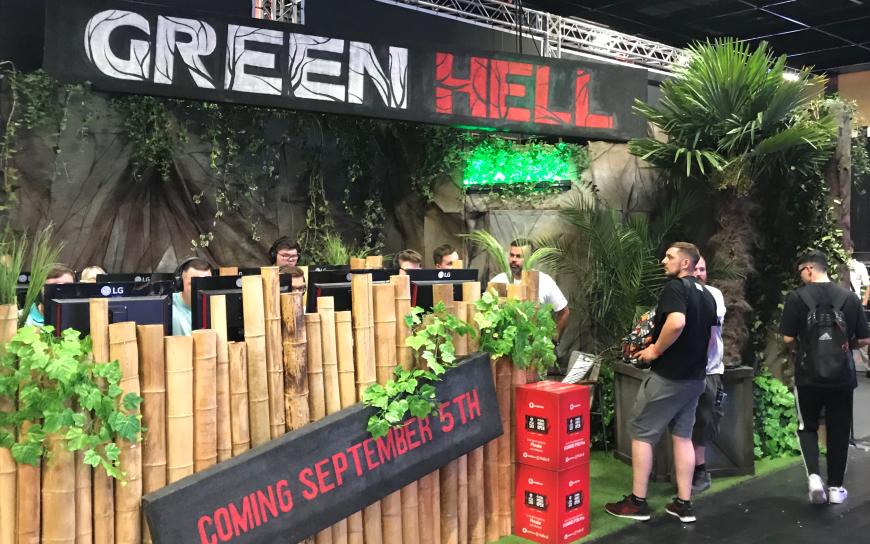 The venue's halls are full of colorful characters, cosplayers at their finest, amazingly recreating popular video games and pop-culture characters. On top of that, this year's cosplays included… famous streamers and video games influencers.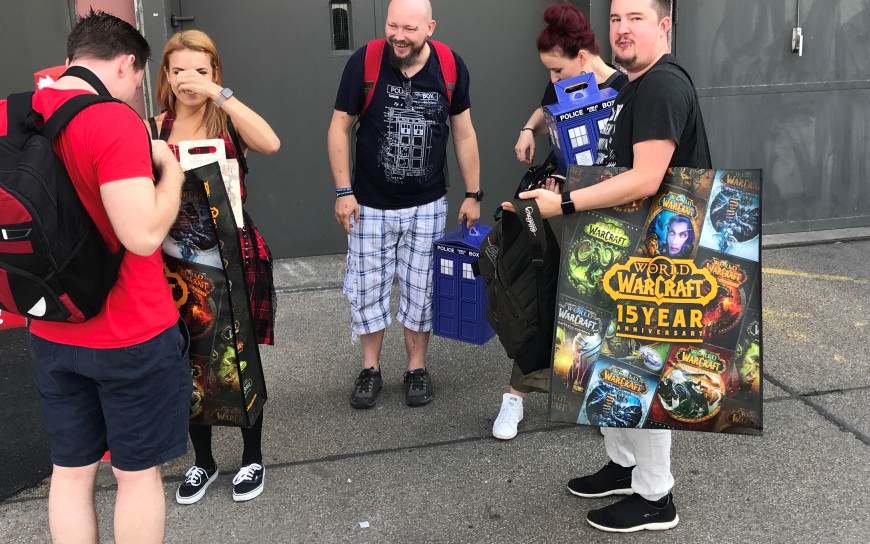 Besides stars & idols from video games industry like Yu Suzuki, Yoshinori Kitase or mentioned Hideo Kojima, at Gamescom you could also find "classic" real world celebrities. E.g. football legend Lothar Matthäus, one of the best field players of his times and a successful coach, was available at Toplitz Productions site promoting Football Tactics & Glory, football manager coming to PC and – surprisingly – Playstation 4. 
A football manager on a PC seems something completely natural, a PS4 version is quite shocking – that genere doesn't exist on consoles. 
Has Toplitz just found a blue ocean and will dominate a niche? We will see in the upcoming months. 
*
If you love games and everything around them – Gamescom is amazing. This year the event was intense and spectacular, truly a beating heart of video games events in Europe. Being there is a thrilling opportunity to check it's pulse in person. 
It's a fact: if you want to run a VG business in Europe, you MUST be present at Gamescom. 
See you next year!