You can read this article in 9 minutes
Top 10: best games of 2021 according to Try Evidence
The year 2021 is coming to an end, and with Christmas round the corner you can rest assured there won't be any big titles launching this month. So it's sounds like a fitting time to summarize 2021 with our TOP 10 best games of the year. Interestingly, despite such a large number of games released, and many of them of good quality, there were no real breakthroughs, no 10/10 titles or indie games that would reinvent a genre or create a completely new one.
As a side note, there were more great indie games in 2021 than triple-A titles. Could it be the knock-on effect of the pandemic and remote work conditions on the organizations and development processes? On the other hand, many big titles were delayed to 2022, including Dying Light 2. Next year promises to be much more exciting. Meanwhile – we present a list of games that won our hearts in 2021.
10. Guardians of the Galaxy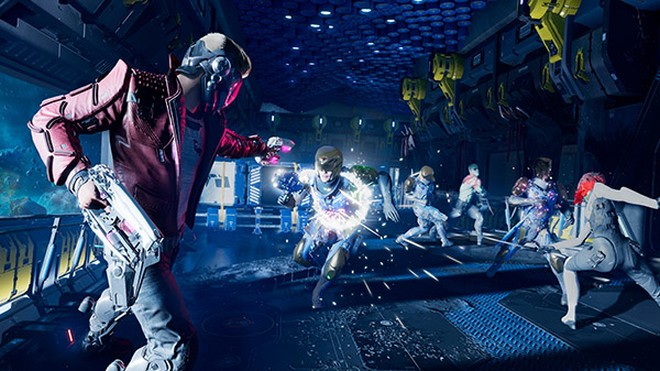 Marvel's Guardians of the Galaxy from Eidos Montreal is a great, diverse and spectacular singleplayer adventure. Although not perfect, the game has a very well-written story that comes to the fore (the game even received a Best Narrative award at The Game Awards), humorous dialogues and atmospheric creation of the world make it undoubtedly a game worth a try. Guardians of the Galaxy is way better than Marvel's previous attempt with Marvel's Avengers (without the right to use likenesses of the MCU actors), and one of the last surprises of the year. The game is filled to the brim with twists and turns, skillfully served humor and great narration.
9. Sherlock Holmes: Chapter One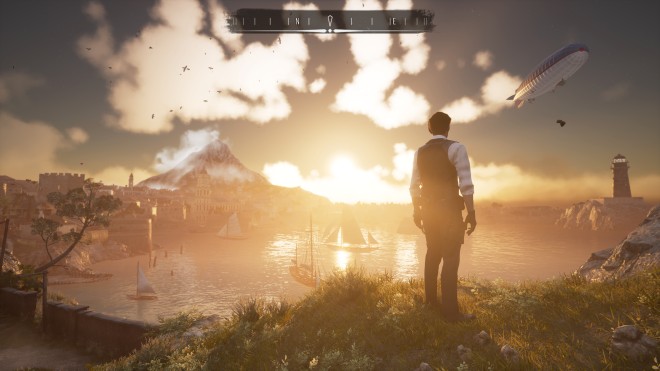 There hasn't been a good game about the world's most famous detective for over half a decade. Despite the fact that many movies picked up the story – two films by Guy Ritchie, and the series with Benedict Cumberbatch and Martin Freeman to mention just a few. In gaming – the subject was brought back by experts on this subject, Frogwares studio, who delivered the best Sherlock Holmes game in history. It's an open-world, beautifully designed game, set in a diverse city on a Mediterranean island, with an abundance of different evidence-gathering abilities. The game does not lead you by the hand, which we really liked! There is no GPS showing you the path to the destination, and you have to use your own skills to pick up information from conversations or descriptions. And there are also very interesting investigations with a hint of mysticism.
8. Scarlet Nexus

This year, the Japanese played it safe by giving Final Fantasy VII another life with Intergrade, but there were releases worth a special mention here. The Scarlet Nexus, crafted by the masters themselves, Bandai Namco, takes you into the future and puts you to the fight against Others – surreal "demons". There is also a captivating story which just grabs you by the neck. Japanese to the bone, the game has a combat system that's original, requiring the use of special powers and the support of teammates, which opens many opportunities for truly spectacular combos. You can also use the elements of the environment, thanks to which we can throw something really heavy on the opponent's head, or jump on a bus and surf, destroying everything in your path. Yes, there are moments with long, extremely demanding encounters that require numerous attempts, but as a whole: the game is very original, filling the void left after the last Devil May Cry.
7. Death's Door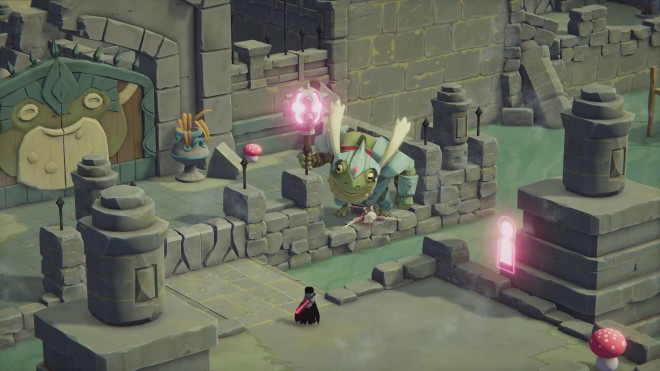 Death's Door is a great indie game. It surprised us above all with its simple yet very dynamic and exciting combat system, somewhat reminiscent of Hades. This reference is a compliment in itself, and one of the biggest surprises of the previous year (in our last year's list Hades ranked 7th). A huge plus of Death's Door is also its protagonist – in the game you get to control a crow who works as… a reaper of souls. However, the game is not as dark as it looks – the gloomy setting is frequently punctuated by lighter, humorous elements. The whole thing is completed by an atmospheric, very refined audio-video setting.
6. Hitman 3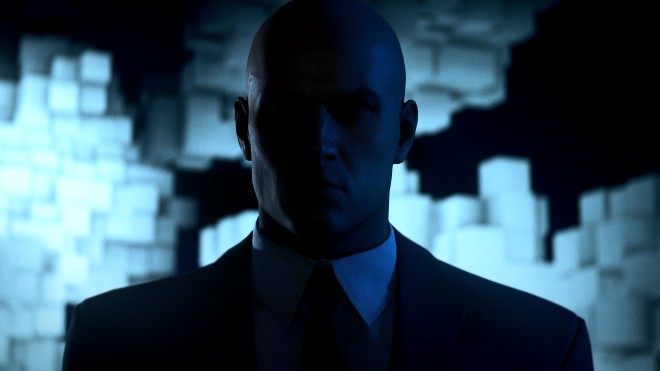 The Hitman series has been with us since the turn of the millennium, always defining the standards for stealth games, and offering amazing, movie-like assassination missions. The last installment is the culmination of the trilogy started in 2016, and focuses on the classic yet still highly addictive gameplay that promotes and rewards stealth. In Hitman 3, as expected, you will face a wide variety of challenges scattered around the globe, with settings as diverse as Dubai, Berlin, Argentina and Romania. A great finale to the series, although it leaves you with a feeling that the series now needs a solid reboot to regain its relevance. We had a good time with the game, and would definitely like to see it happen!
5. Resident Evil VIIIage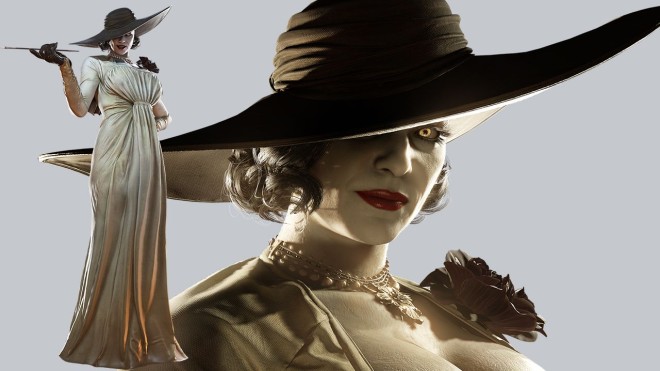 The game probably an expression of nostalgia for survival horror games, and Capcom does a great job delivering high quality installments in its key series. In terms of atmosphere, it's a bit similar to Resident Evil VI or Resident Evil IV – with the spectacular Umbrella corporation conflict in the background, things scale down a bit, and you face more local cultists than fight the classic zombie plague. Playing the previous installment is highly recommended to orientate yourself in the story, as the Village builds upon many of its threads. The eighth part of Resient Evil is a thrill ride from start to finish, and Lady Dimitrescu will definitely go down in the annals of video game history. There are quieter areas which you get to explore for stuff and collectibles, but when the action comes in: things can get rough very quickly. After all, we still miss the third-person perspective.
4. Kena: Bridge of Spirits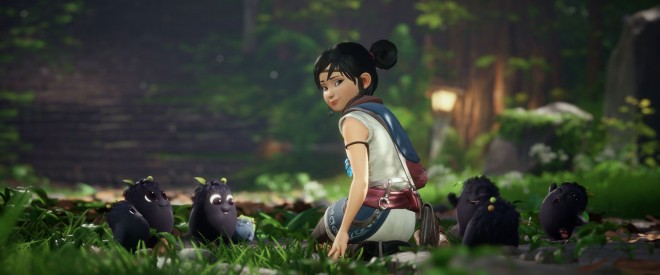 Bridge of Spirits is one of the biggest surprises of the year, vastly exceeding the concept of "premium indie" . The development team had extensive experience and support of, among others, Sparks Animation, the studio that brought us, among others, Minions. Kena is captivating, and offers a true fairy tale experience, reminiscent of Zelda like no other title out there. However, it unfolds its own, unique story and offers quite an interesting combat system which uses the bow, allowing to hit an enemy's weak spots. The minions themselves, "Rots", are super cute, and can be used in various ways to help you get to previously inaccessible places – or in combat. The game, while not groundbreaking, offers lots of fun and is worth a try.
3. Returnal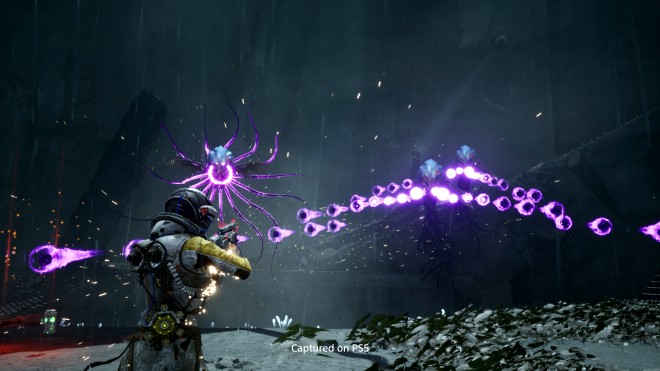 Housemarque, a studio which launched Stardust back in the 16-bit era, and then rose to prominence with local co-op (Dead Nation, Alien Nation) and arcade games (Nex Machina, Resogun, or Matterfall) – made a successful debut in a new genre. They combined soulslike with roguelike into a challenging game with great setting and expansion possibilities. Since there are no saves, you will be very likely to leave the console on for the night ;). As a side note: what a nice use of the responsive triggers and vibrations of the new controller!
2. Ratchet & Clank: Rift Apart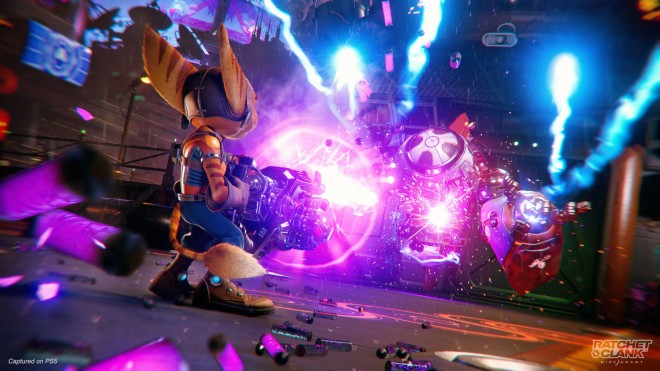 Thanks to the latest installment of Ratchet & Clank, we could finally feel the raw power of next-generation consoles and SSDs. Jumping between the worlds is insane, and adds extra value to the already impressive and dynamic meld of platformer and shooter. The game is simply phenomenal and brings to mind the best installments in the fan-favorite series, which first launched on PlayStation 2. And as always, as the game's true trademark, you get to use some of the more inventive and unique weapons known in gaming. It's pure fun with fantastic visuals!
1. Forza Horizon 5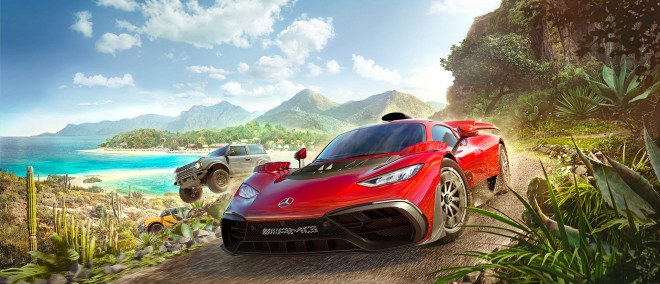 Forza is the "ultimate" racing game. The formula, which already seemed to have reached its final, perfect form, has yet again been refined. The game offers a huge variety of new modes and cars. Fans of ultra-realistic simulations will stick to Assetto Corsa anyway, but Forza Horizon's breathtaking driving experience across the vibrant and ever-evolving open world will definitely gather a massive following. Forza Horizon 5 simply looks fantastic, and the brilliant Photo Mode kept us busy for hours – it is as fun to drive as it is to take spectacular in-game photos. Sony with its new Gran Turismo will have some catching-up to do, as the bar has been se exceptionally high.
SPECIAL AWARD – BEST INDIE GAME: Solar Ash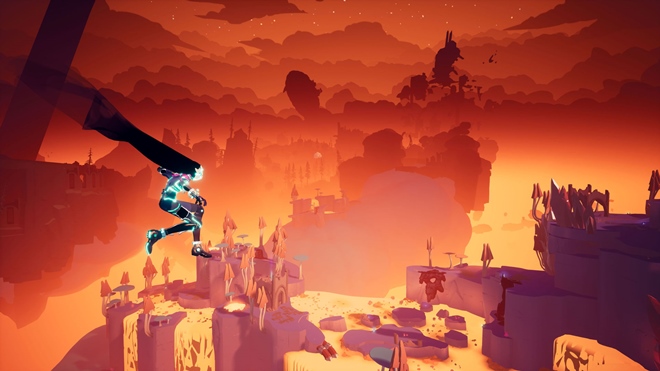 This year there were more great indie games than triple-A games. Solar Ash caught our attention in many ways. One: a surreal world – an ultra-void on the edge of the black hole event horizon – whose exploration is truly fascinating, especially since the game has a good deal of scientific background in its story. Two: an original approach, throwing the character on rails like in Jet Set Radio, which in itself presents us with unprecedented challenges in terms of discovering the world. Three: bosses and the atmosphere. It's like a new-generation, fresh and futuristic take on Shadow of the Colosuss. Much to like.